HEACHAM HERITAGE COMMUNITY PROJECT

The Sue Corbett Photo Collection
HEACHAM HERITAGE WOULD LIKE TO THANK SUE FOR SENDING IN THE PHOTOS AND NAMES
(CAN YOU ADD ANY MORE NAMES?)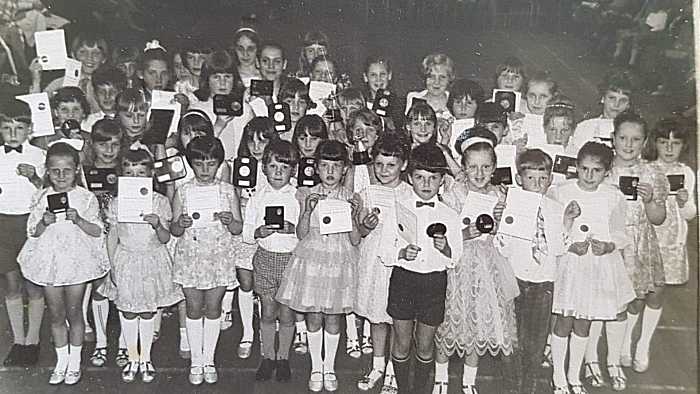 This is one I put up more recently.
The photo was taken at a medal presentation ceremony of Kay-Bee school of dancing pupils, possibly, 1970/1 mostly from Heacham.
Very difficult to properly name individuals as the lines arenít straight but in the front row is Wendy Benn, Kathryn Ray

(3rd from left front row)

Digby Framingham, Susan

S

kerry,
Next row, Joanne Worrall, Pamela, Gillian

D

ye, Debbie

B

ullen, Suzy Baxter,
Next row Catherine, Alison

P

endle, Louise,
At the Back: Christine Stone, Bobby

C

ozens, Nicola

D

ix, Alison Tayl

o

r, Mary Ann Framingham , Karen Wagg, Susan

B

eacon, Ali,

Christine Darby

,

also Karen Wagg

.


Trudi and David Melton from Fring are the

re

towards left and back,

and in front of them, two Lake sisters from

S

nettisham.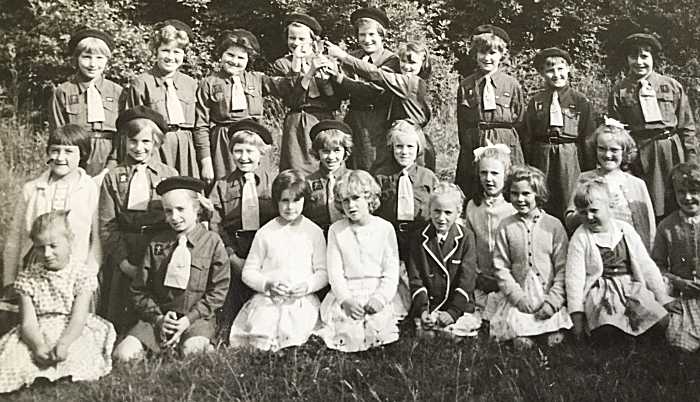 Successful Brownie revels at

R

ingstead

D

owns.probably 62 or 63.
Back row: Melanie Quine, Janine Curley, Lorraine Bunkle, Pauline

?, Heather Smalls, Theresa Bradfield, Elizabeth Tanner, me (Susan Coker)

Brenda Shepherd.
Middle row: Elaine Millington, Lynda Selby, Pamela Newman, Linda Elyard, Linda Hook, Jacqueline Bartle, Julie Allan.
Front: Julie Dix, Sharon Teale?, Margaret Hall, Mary Ann Chilvers,

(

?

)

, Janice Cave, Sally Coker, Rosalind Walduck.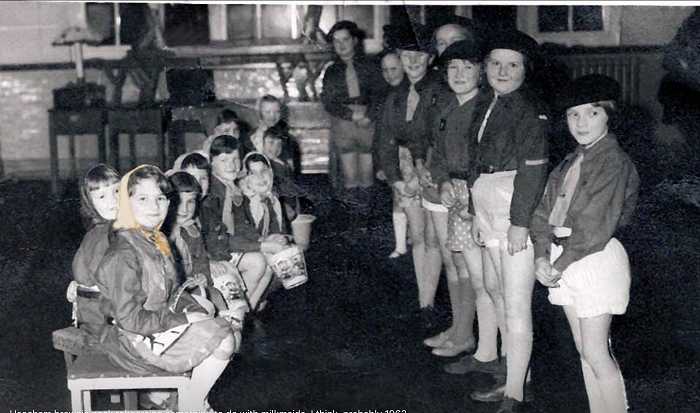 Probably 1961. Rehearsing something to do with milkmaids.
Going up the milkmaid line from the front: Jayne Williamson, Susan Coker, Lynda Selby, (?), Heather Smalls, (?), (?),
Elizabeth Tanner and Theresa Bradfield.
From the front right, boys line going backwards:
Linda Elyard, Lorraine Bunkle, Christine Walduck, Sally Harvey, Melanie Quine, Carolyn Powley and Marion Shaw.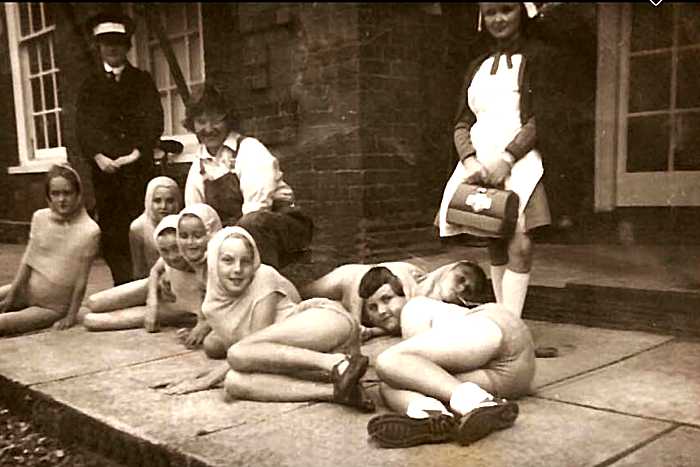 Some of the brownies dressed as seals for their float at the carnival, around early sixties.
Kathy Coker is dressed as Miss Susan Torrey who was involved in the group saving the seals.
Theresa Bradfield is the nurse. Sally Harvey is seal on far left, Melanie Quine and Lorraine
Bunkle are two seals at the front.
Susan Coker might be the one behind Melanie and in front of Kathy.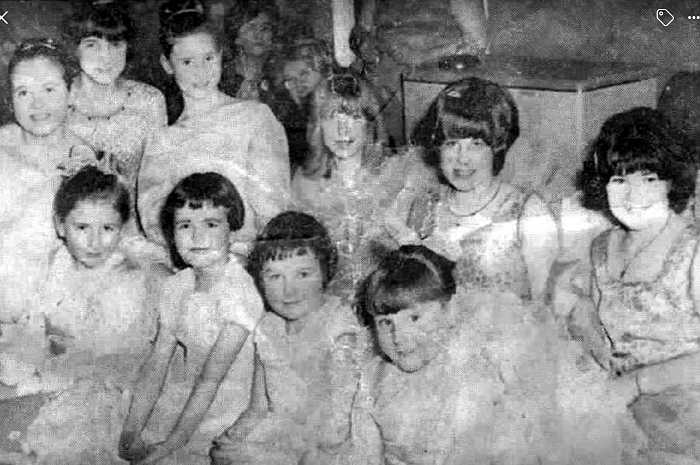 Probably 65 or 66. Kay-Bee school of dancing held a competition at South Lynn.
Mostly Heacham girls back row from the left: Susan Coker, Lynda Selby, Julie Dix, Melanie Quine, possibly Pauline?
Front row from the left: Julie Bell, (?), Mary Anne Framingham and Sally Coker.
Back to Top ... Click Here